Web Chat Payments
What are Web Chat Payments?
Web Chat Payments enable customers to enter their credit or debit card details without the sensitive card details being heard, seen or recorded by the customer service agent processing the payment. Provides companies with a secure way of handling payments by Email or Text removing you from the scope of PCI-DSS.
The customer and the agent remain in contact throughout the entire process, but the sensitive card data is prevented from reaching the agent or the client's systems.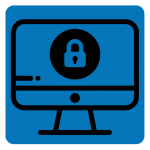 Agent uses Web Chat Payments to generate and send a secure web link by email or text.
On receipt to their chosen device, phone, tablet or desktop, the customer clicks the web link. The link opens a PCI-DSS Level 1 Web Chat Payments compliant web page which automatically verifies the customer's identity.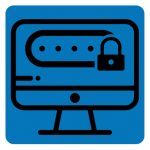 The agent can see the transaction being processed on screen but can't see any sensitive details.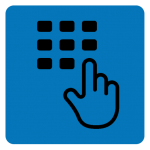 Customer enters their card details.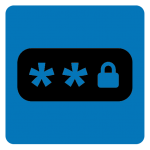 Customer enters their 3D secure details if requested by their credit or debit card supplier.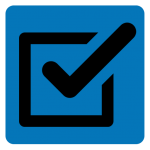 Once the caller has finished entering the card details, the system submits the information to the payment gateway. If the transaction is successful the merchant receives confirmation & can continue their conversation or alternatively ask the customer to try another card while remaining on the same chat or call.
Available as a simple single agent standalone or contact centre solution integrated with call centre applications.
Simple portal allowing agent to send URL by email or text.
Ideal for Contact Centres or Homeworkers.
Can be integration with CRM's, Order & Booking Systems.
Continuous live conversation with customer when taking payments
Sensitive card details hidden from the agent
Removes your company from the scope of PCI-DSS
Cloud based product, no onsite equipment or software is required
No storing or processing information on your systems.
Multiple agent's logins
Real-time reporting
We can provide the Payment Gateway or integrate with your current supplier
Committed level of availability in excess of 99.99%
Integration with all Payment Service Providers
The Merchant Management System is designed to provide real time transaction information generated from the Payment Gateway. Payment information can be made available to you in real time, by email, daily data feed or viewed using a powerful browser based online portal. This system allows you to view Call Logs, Payments, Failed Payments, Abandonment Report and Process Refunds.
Tokenisation
Tokenization is the process of replacing sensitive card data with unique identification symbols that retain all the essential information about the data without compromising its security. Customers only need to register their card details once saving time on regular payments. No sensitive card details are stored.
Recurring Payments
Recurring payments are automatic payments to authorise and collect charges immediately. This amount is deducted on the due date of every billing cycle, such as weekly, fortnightly, monthly etc. Customer don't have to worry about the late fees or failed payments as they do with a failed direct debit.
SFTP Integration
Secure File Transfer Protocol (SFTP) ensures data is securely transferred using a private & safe data stream allowing you to upload & validate customer information to negate errors & save time.
API Integration
An application-programming interface (API) is a set of programming instructions and standards for accessing a Web-based software application or Web tool. Our platform is compatible with many different API's or we can provide help or guidelines for a bespoke API if necessary.
To accept payments, you will need a Merchant Account. Cyprium is an independent payment provider, so we have the capability to work with all UK Acquirers and many within Europe. We are able to assist you with finding the most suitable Merchant Account for your business requirements.
We understand each customer has different requirements & budget. We cater for any size company who require a solution for non-card present transactions, whether they are processing a few hundred to many thousands of transactions per month.
We offer a committed level of availability of 99.9% & standard SLA for companies on a budget to a fully redundant mirrored backup facility for larger companies on par with any of our competitors.
We won't be beaten on price for a like for like solution.
Setup time within one week for standard application.
Call us today on 0330 333 8444 for help or advice or complete our online request form.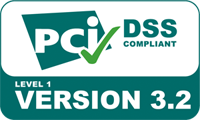 Please find below a few testimonials taken from a broad section of our client base